Hello beautiful people! Today, I want to share with you some red goth make-up ideas. I love wearing the color red, whether it's on my lips, cheeks, or eyes! This article includes swatches for many of the gorgeous red makeup products.
What color is your favorite? If you're a fan of purple, you'll want to see purple goth makeup ideas!
Important Note
Terra Moons is currently not a brand I would recommend to anyone. This is due to the drama that has surrounded the brand's partnership with a white nationalist. As a queer Jewish women, I don't support white supremacy. Reddit has all the screenshots as well as timelines for this Terra Moons controversy. If you need a dupe for a Terra Moons color, don't hesitate to reach out to the Hex Squad and we'll help you find one.
Everything featured here has been purchased by me unless otherwise noted as *PR.
What Red Is Best?
I find that cool-toned shades of red are the most flattering for my skin tone. If a red has too much orange in it, it's often very unflattering with my skin tone. I'm a very fair neutral cool to muted yellow undertones.
Red Goth Makeup Ideas Red Eyeshadow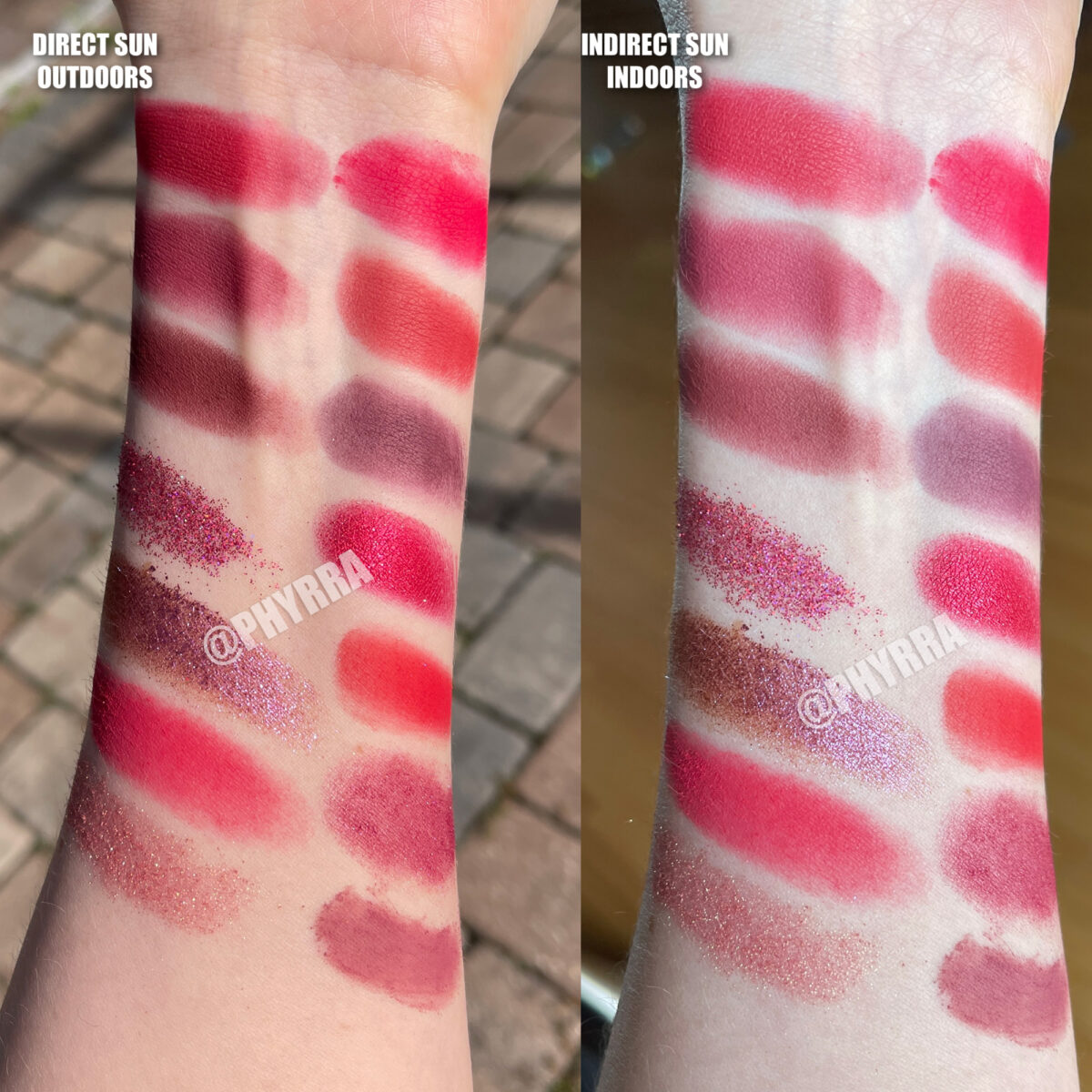 From top to bottom