Hello beautiful people! Hello, beautiful people! Today I would like to share with you some Purple Goth Makeup ideas. High-quality purple makeup can often be difficult to locate, but  no one should have to suffer through terrible formulas and pigmentation anymore. I'm sharing my picks for beautiful purple makeup that will inspire you to step outside your comfort zone and try new things. The list includes everything from the cheapest options to the most expensive.
I purchased PR +. All opinions expressed are my own.
Check out my purple makeup looks.
Purple Lips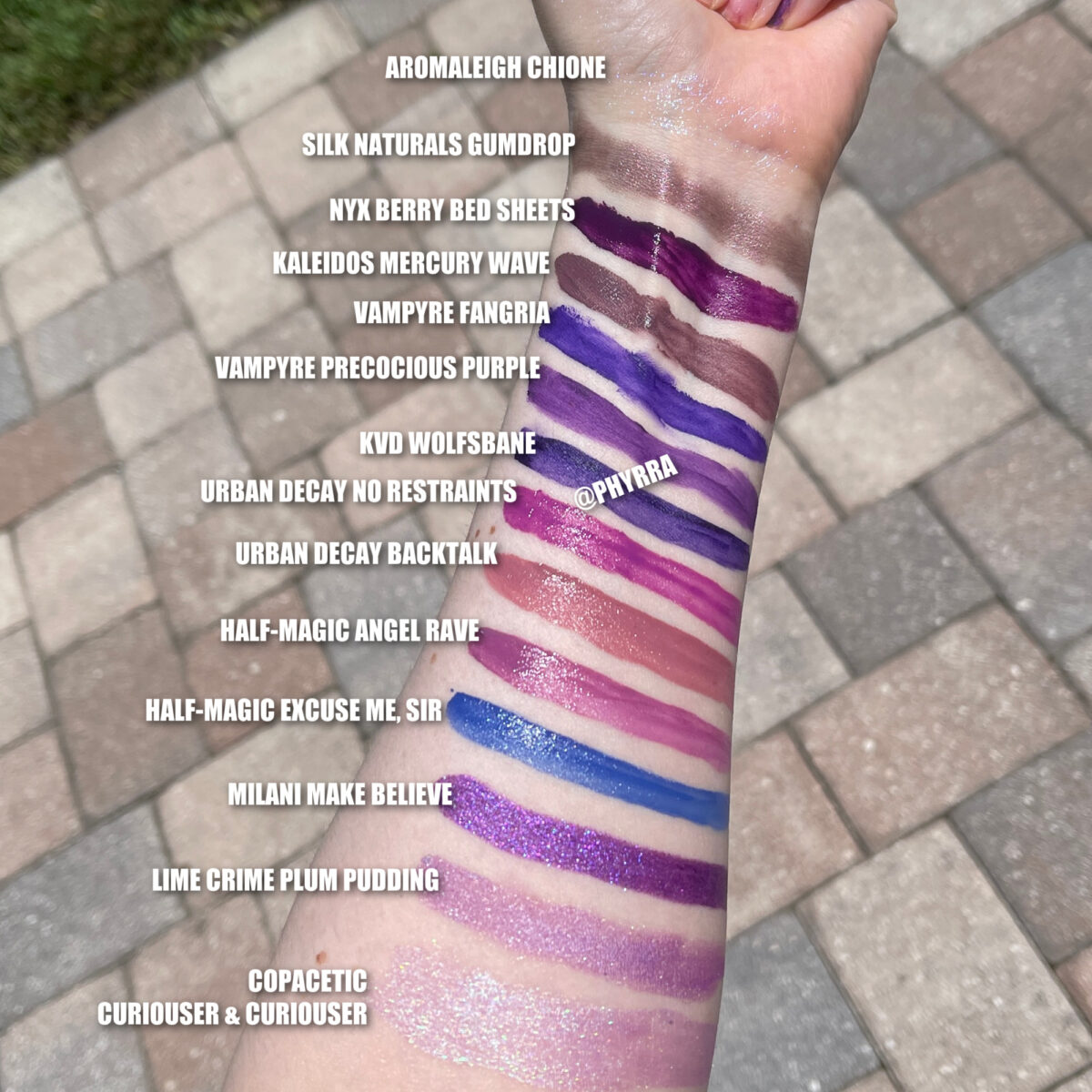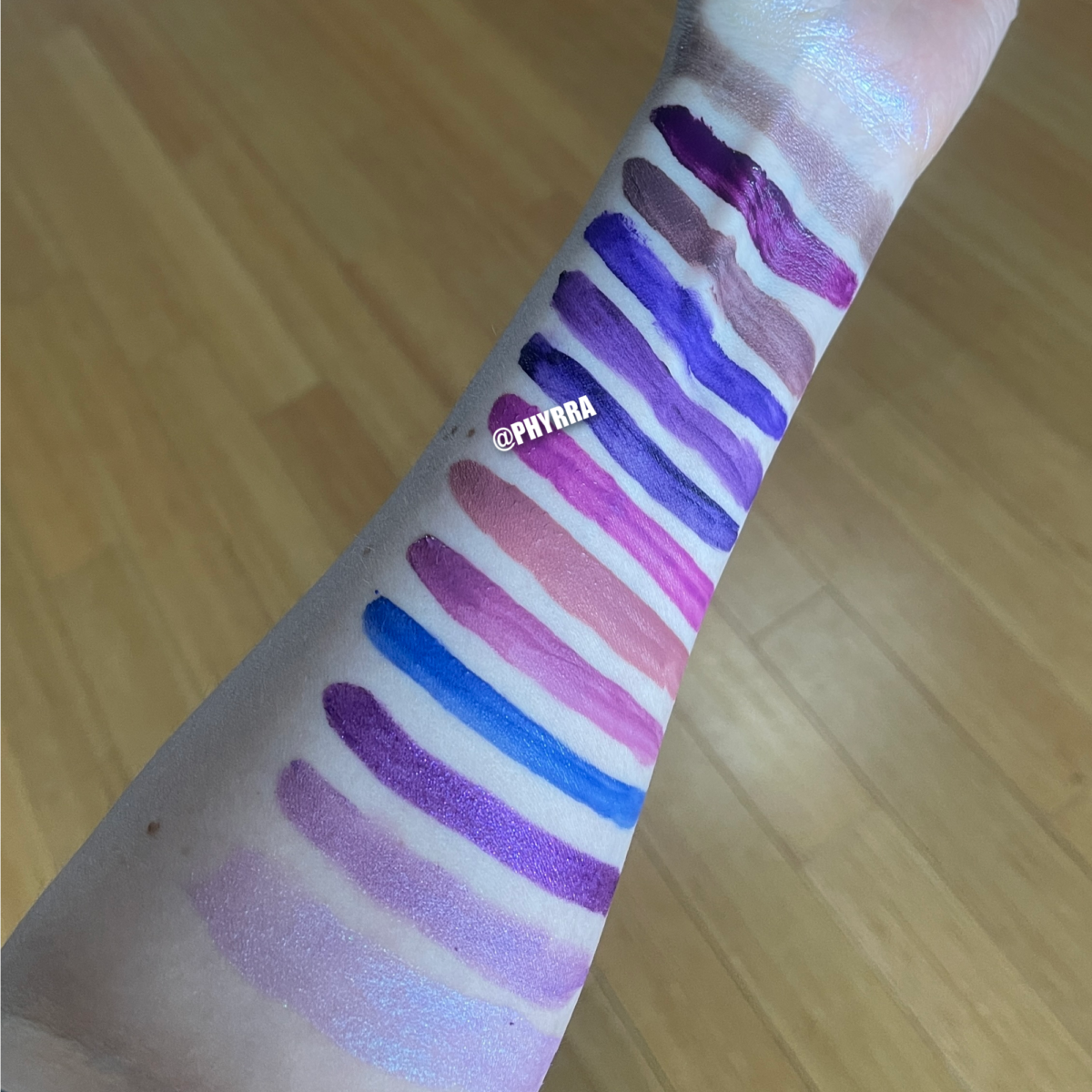 In the past few decades, I have seen a significant reduction in my list of brands selling purple lipsticks. My favorite purples are all discontinued. I wanted to include colors that were still available.
There were a lot more purple lipsticks available in 2019. I've swatched my favorite colors that I currently own, while including other colors you may be interested in.
Silk Naturals Bramble Slick Stick – $4.95
Bramble is an opaque creamy medium purple stick. (lip balm + lip gloss in a tube) See all my Silk Naturals indie beauty features.
*Silk Naturals Gumdrop Slick Stick – $4.95
The color is a warm, smokey violet with pink undertones.