Diamonds may be a girl's best friend, but during May? You can't beat the month's iconic birthstone, the emerald — which, ICYMI, is having a major moment. According to gemstone legend, emeralds represent qualities such as wit and elegance. Cleopatra, who was said to be a fan of emeralds because they were believed to promote fertility and immortality, was also a fan. But all those things aside, it certainly doesn't hurt that emeralds, with their naturally verdant hue, are just plain stunning.
Even if you're not celebrating a birthday this month, we're making a case for fully embracing the green gemstone this season and beyond. And whether you've got a studded earscape of bling or love to layer dainty necklaces and bracelets, there are endless ways to rock emeralds. Ahead, scope out some under-$200 pieces that we're adorning ourselves with ASAP.
The Clear Cut Gemstone Mini Studs are $160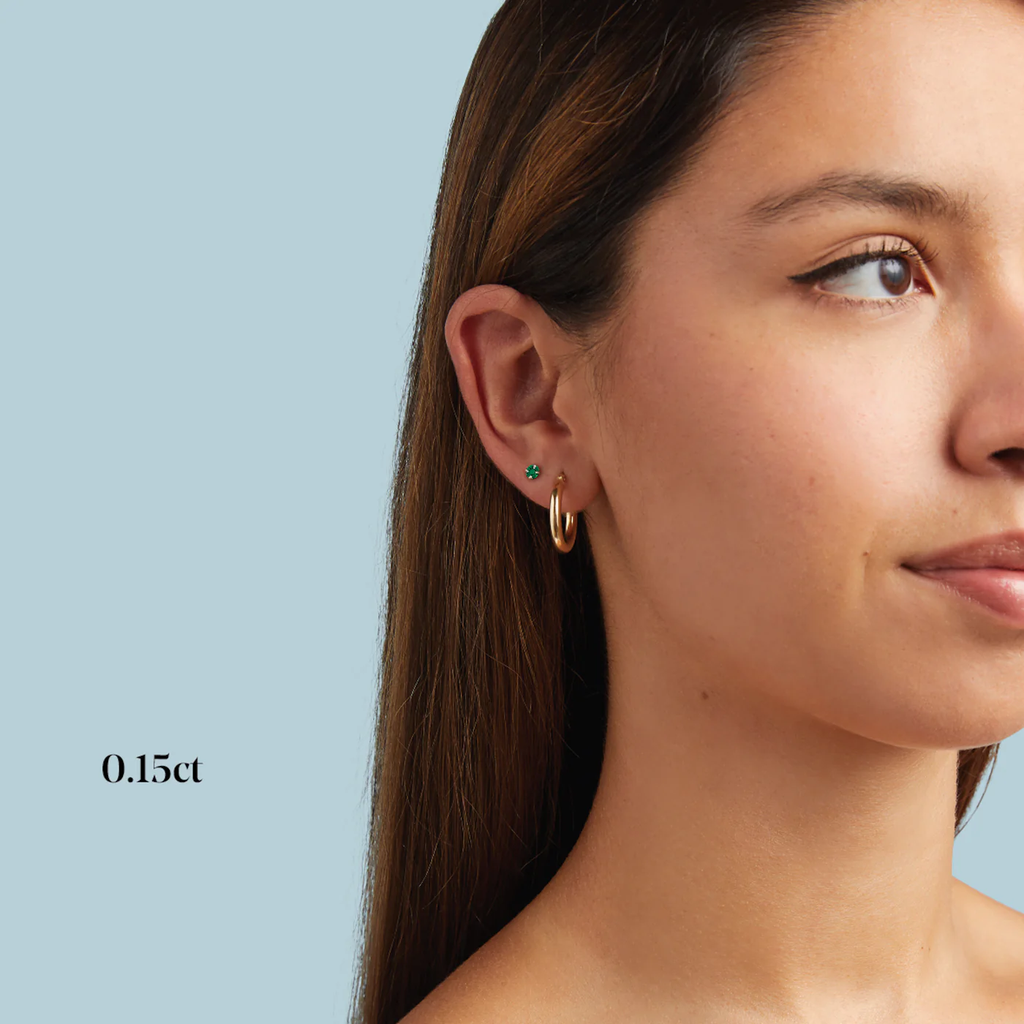 These tiny mini studs are available in sizes of 0.10, 0.15, and 0.05 carats to match your existing piercings.
Shop The Clear Cut
Gorjana Emerald Pavé 11 mm Huggie, $165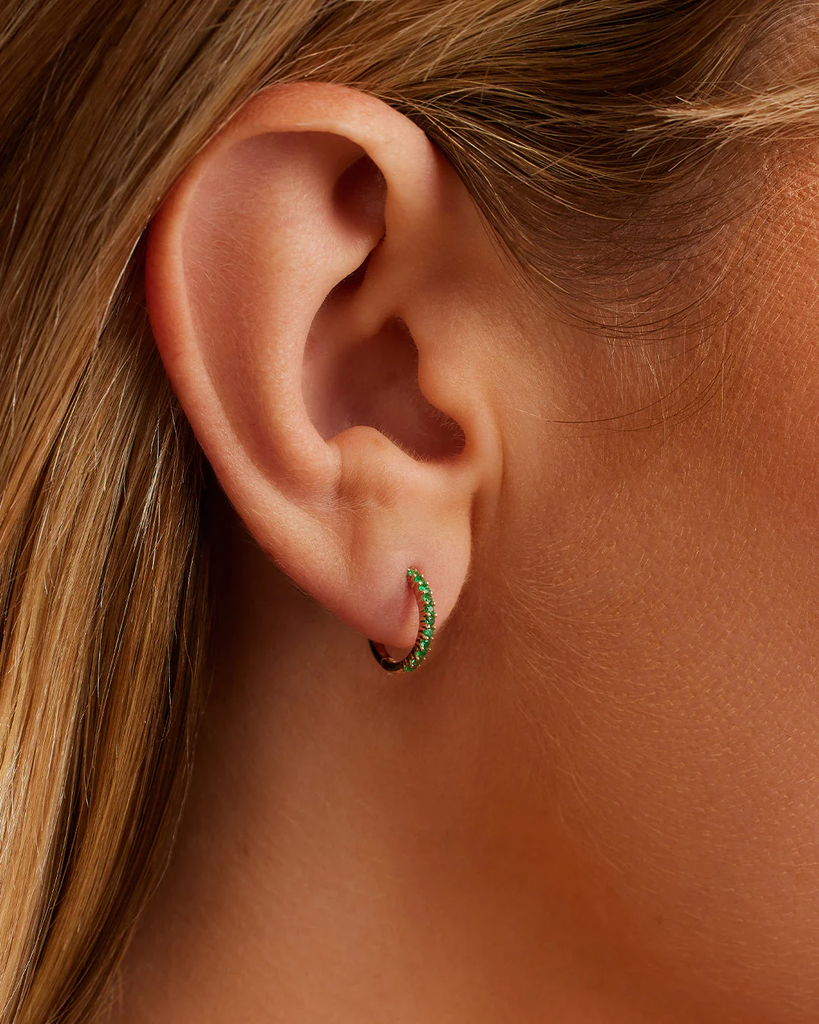 Bring the dazzle factor with a pavé-studded emerald huggie.
Shop Gorjana
Aurate Toi et Moi Gemstone Mini…