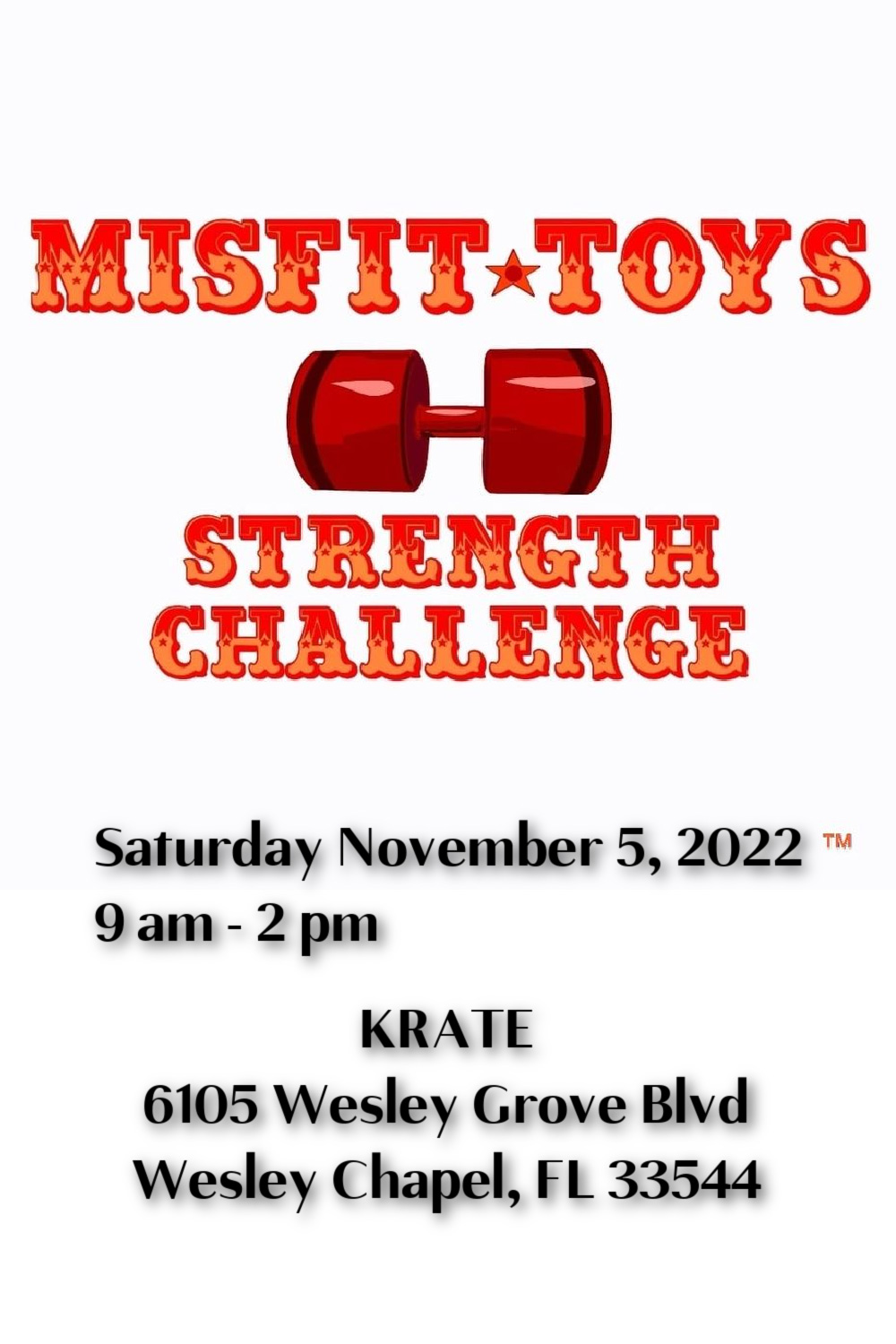 Hello, beautiful creatures! The Misfit Toys Strength Challenge takes place this Saturday, November 5, 2022, from 9 am to 2 pm ET. My friend Tania organized this event, and I'm thrilled to support her this weekend. Dave and I will be at this event.
What is the Misfit Toys Strength Challenge?
The Misfit Toys Strength Challenge is a show serving as a stepping stone for the future Florida strongman and woman competitors.
Where do I sign up?
If you are interested in participating, sign up at Iron Podium.
More Misfit Toys Strength Challenge Details
The MTS Challenge is to encourage more people to participate in the women's division of strongman fitness. This show will highlight women in the sport with three main events.
If you are entirely new to heavy weight lifting, you will want to join the novice class, and the Open category is for experienced strength athletes.
The Women's open first-place podium will receive $100 cash.
The following local companies sponsor the event: 
Toyota of Tampa Bay, A7, Curaleaf, Refit Nation, Cerberus Strength USA, Will Development, Sisters of Iron, Tampa Hair Extensions, Fat Gripz, Pso-Rite, Hangy Nutrition, Obsidian Ammonia.
For more details on the challenge, visit the event page.
Final Thoughts
I'll be there this Saturday to support Tania and other women in the MTS Challenge! I love seeing more women in sports.
Will I see you there?
More to Read