Hello, beautiful creatures; today, I'm sharing fair contouring products swatches and thoughts with you. I'd initially planned to do this in January, but thanks to my old job encompassing every waking moment, I just got to it now. Anyway, I'm happy to share these swatches and my thoughts.
It can be difficult to find fair contouring products for people with very fair skin. It used to be that you had to use an eyeshadow. But, there are now a few options.
My skin tone ranges from very fair to cool muted yellow. I become olive when exposed to the sun. Foundations with very neutral or fair muted yellow are where I excel. Check out my fair foundation matches and swatches.
Because I was always on the lookout for the perfect color for my skin, I bought all of these fair contouring products.
Fair Contouring Products Swatches
I took photos outdoors in direct morning sunlight. I also used artificial lighting in my purple bathroom and indirect lighting indoors near my sliding glass doors.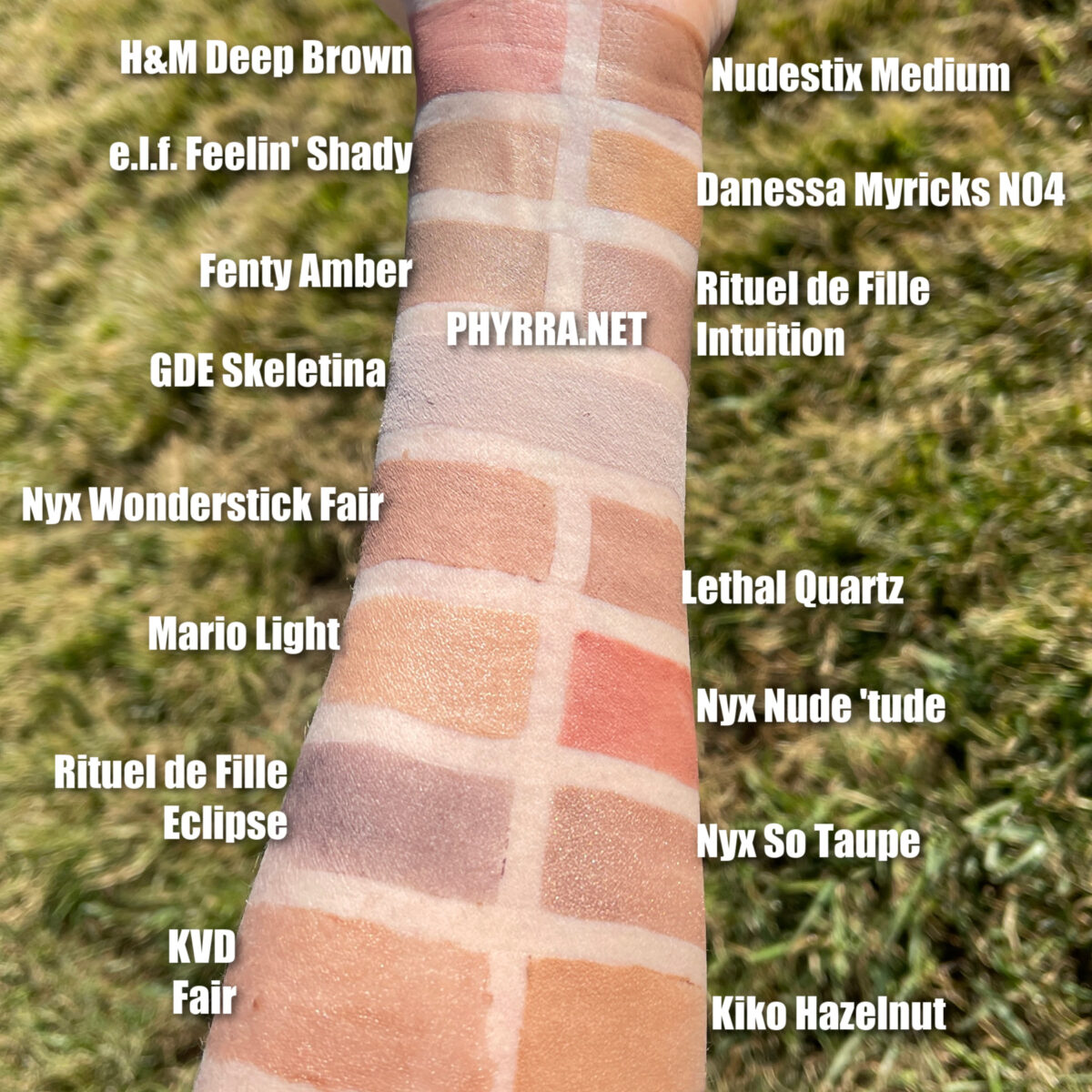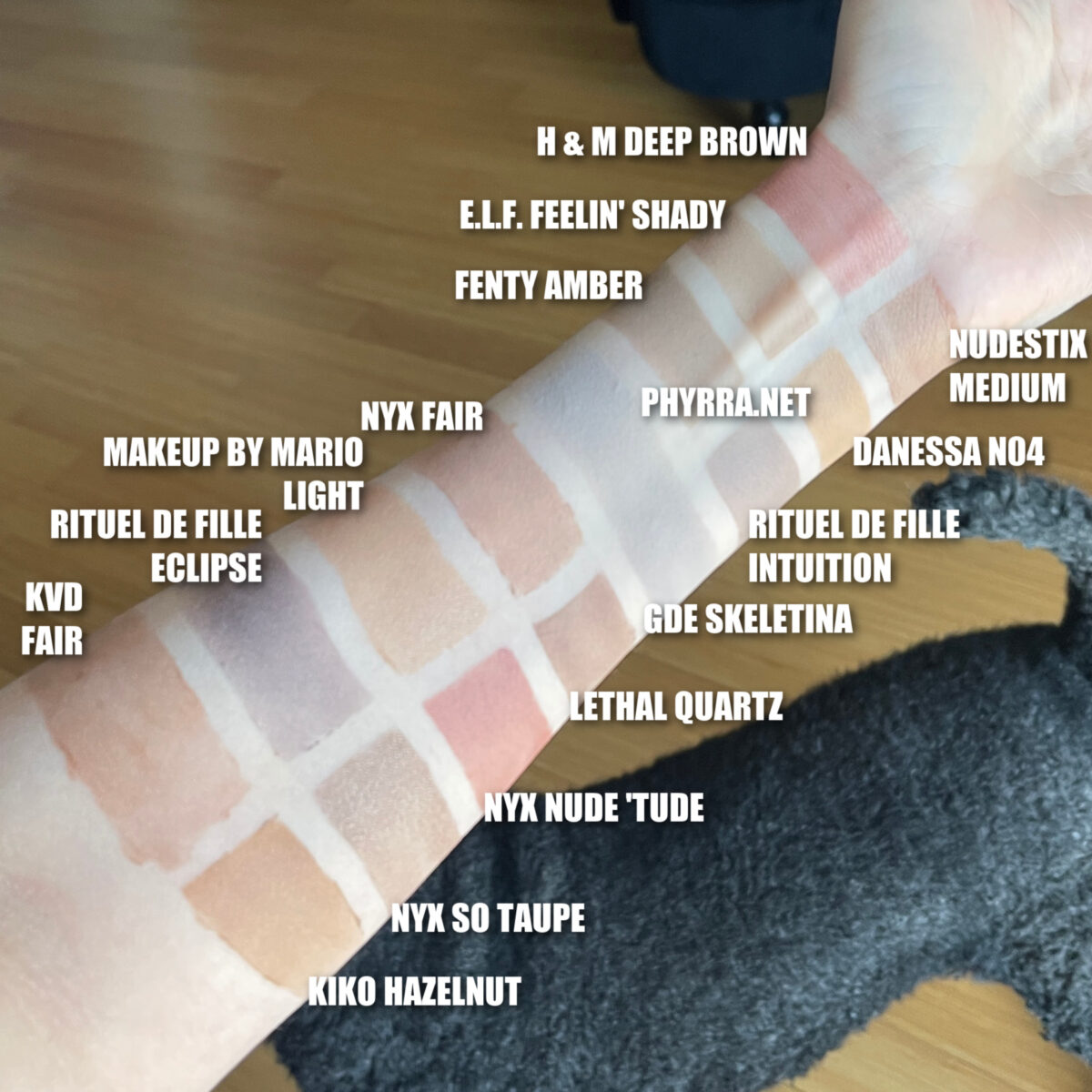 H & M Powder Blush in Deep Brown – $4.99(normally $9.99)
Nudestix Medium Sculpting Stick (discontinued).
e.l.f. Putty Bronzer in Feelin' Shady – $7
Danessa Myricks Vision Cream Cover in N04 – $5 sample size, $28 full size
Fenty…