Hello, beautiful creatures; today I'm sharing my cool toned brow products collection with you. Last year I decluttered most of my brow collection, so I don't own a ton of products to feature. Products for cool brows are not easy to find, especially at reasonable prices!
About My Skin Tone
My skin tone ranges from very pale to medium-dark brown to a muted, cool yellow. I become olive when exposed to the sun. I match to Nyx Born To Glow Radiant Foundation in Pale, Nyx Bare With Me Blur Skin Tint Foundation in Pale, Nyx Bare With Me Hydrating Face & Body Concealer Serum in Fair, Smashbox Studio Skin 24 Hour Oil-Free Hydra Foundation in 0.1, Flower Light Illusion Liquid Foundation in Shell, and Danessa Myricks Yummy Skin Blurring Balm Powder in Shade 01. You can see my foundation swatches as well as my fair skin contouring products.
Browse Product Issues
My muted yellow tones have a significant impact on eyebrow products. They often pull very warm. I've had products turn green and orange on me, which don't look flattering.
Cool Toned Brow Products Swatches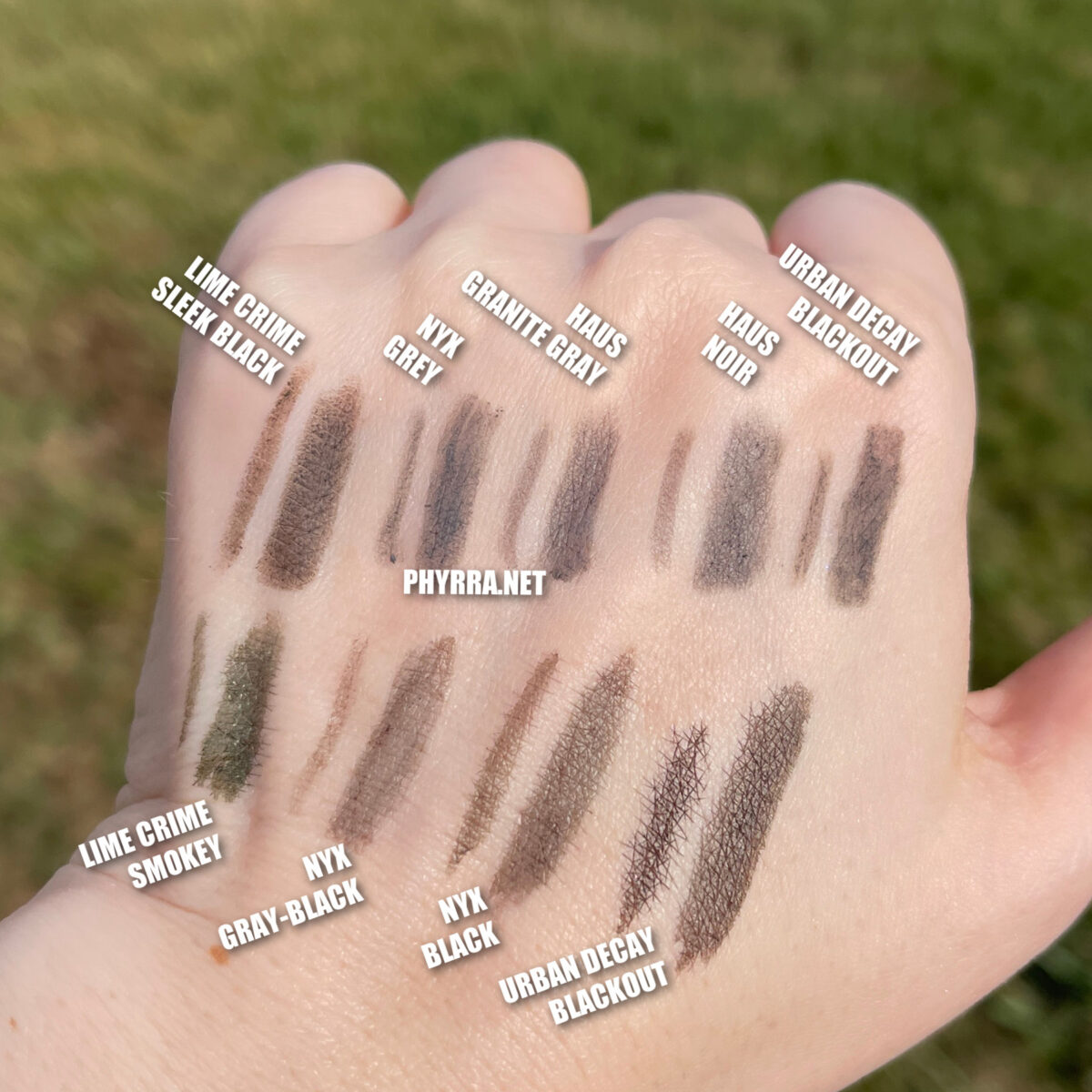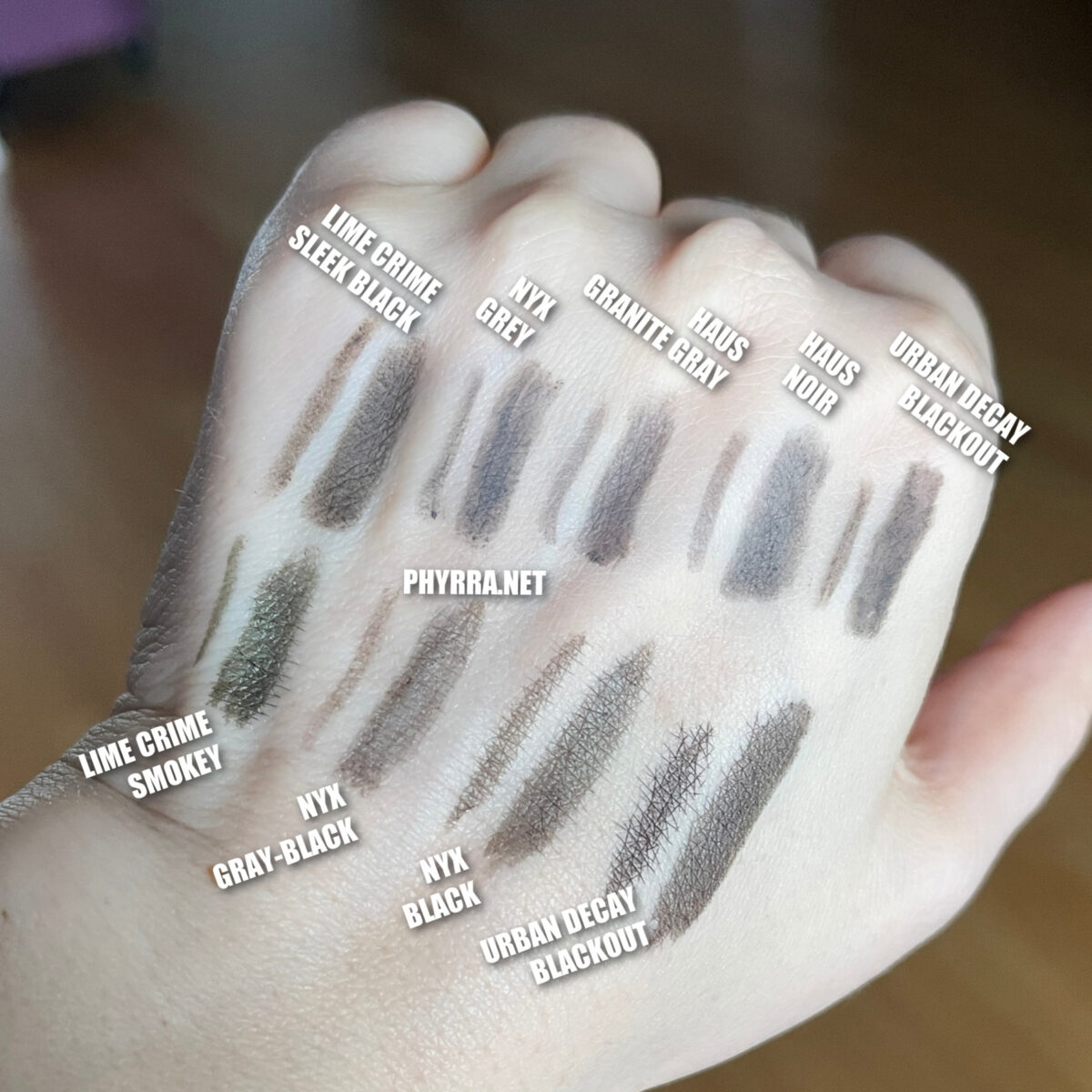 These cool-toned eyebrow pencils are:
Lime Crime Bushy Brow Pomade Pencil in Sleek Black – $15 (vegan)
Nyx Micro Brow Pencil in Grey – $11 (vegan)
Haus Labs The Edge Precision