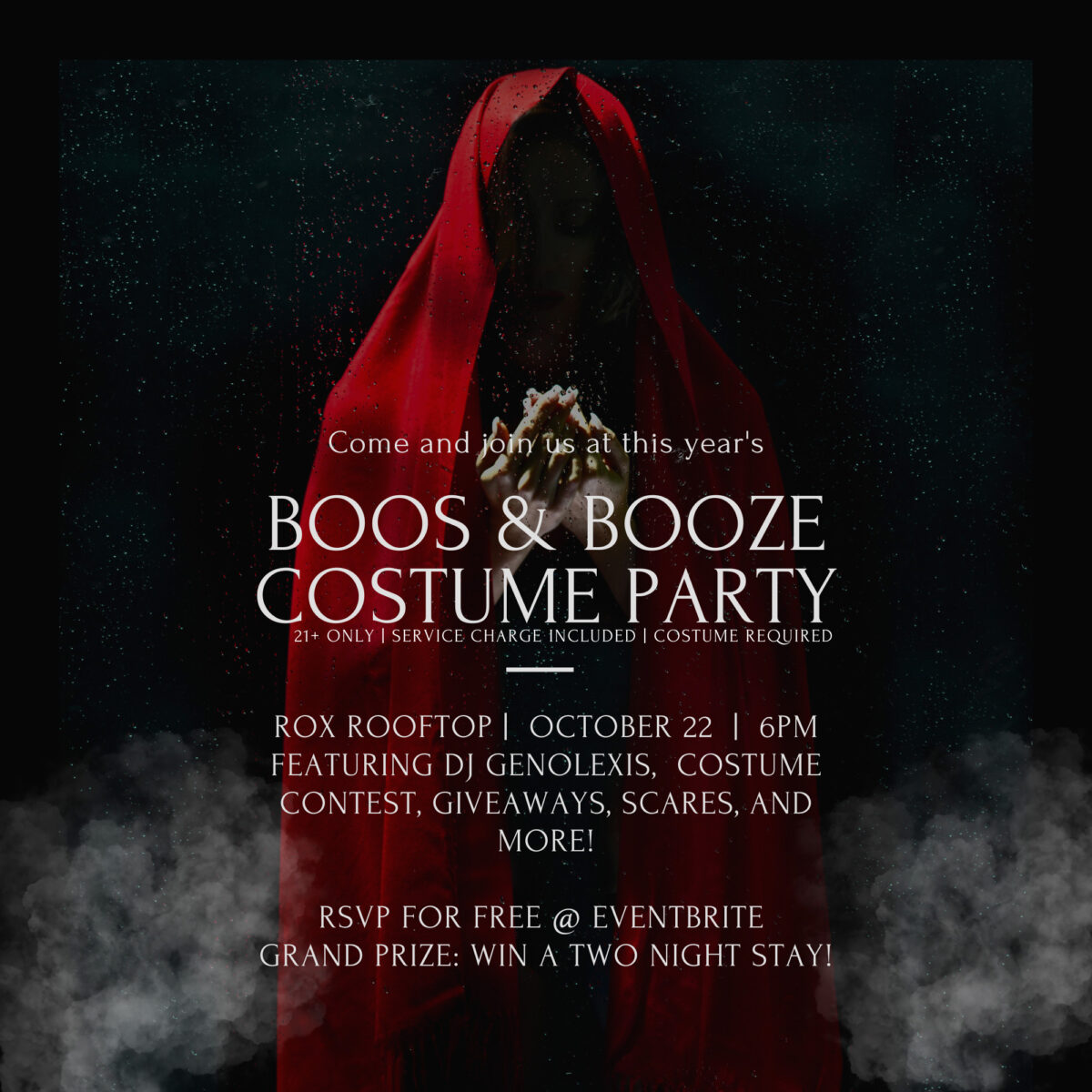 Hello, beautiful creatures! I know you love Halloween as much as I do, so I wanted to tell you to come to Rox Rooftop at the CURRENT Hotel for the Boos and Booze Costume Party, the best Halloween Party in Tampa!
Get your tickets at Eventbrite!
Where
The CURRENT Hotel
Their address is 2545 N. Rocky Point Dr., Tampa, FL 33607.
Boos and Booze Costume Party
The Boos and Booze Costume Party is for 21 and up, and a costume is required. I'm dressing up as the Goddess Persephone for Halloween this year. The Rox Rooftop Bar is a fabulous cocktail lounge, and you get a beautiful 360° view of the Tampa skyline, so in addition to a Costume Contest with prizes, great music, and more, you'll have some lovely photo ops. See a sneak peek of the Rox Rooftop here!
Prizes
Boos and Booze Costume Party will have prizes! In addition to the costume contest they're doing giveaways and more. The Grand Prize is a two night stay at the CURRENT Hotel! I know Dave and I want to plan a weekend away there.
I love Halloween
I'm hitting 3 Halloween parties (at least!) this year! I hope you come out and enjoy Halloween with me. I'll be creating a cosplay tutorial for my Goddess Persephone look. Dave is going to dress up as my Hades, of course. One of the other costumes I'm wearing for Halloween this year is Medusa! See my Medusa Costume Tutorial. The last costume that I'm working on is a Kuromi cosplay, but I haven't yet completed the neck piece.
I love all things Fall / Autumn related. I'll also be hitting the pumpkin patch at Rapragar Family Farms.
What are you going to be for Halloween this year? How many parties or Autumn events are you attending? Will you be coming to the Boos and Booze Costume Party?
More to See
Autumn Features