Many of you have asked for gift ideas for the best value beauty sets and I think hair care is one of the categories with the best options. I think hair care sets or tools are a no-fail option – every single person I know is always looking for a great hair mask or new tool to try. One of my favorite beauty gifts of all time was the Dyson Airwrap Styler (original version) which I use nearly every day.
With the Sephora sale in full swing I wanted to highlight my favorites in haircare. It's a nice time to save on gift sets or something you wanted for yourself. I've split up my favorites by category. Use code SAVINGS at checkout to save:
Rouge Members save 20% off 10/28 to 11/7
VIB Members save 15% off 11/1 to 11/7
Insiders save 10% off purchases 11/3 to 11/7
Hair Tools
Here are my favorite hair styling tools:
ghd Platinum+ Styler – 1″ Flat Iron Gift Set with Paddle Brush & Heat Resistant Bag ($279)– This is my go-to hair styling tool for a sleek smooth hair look or easy curls. This holiday they have it in a value gift set with their Paddle Brush + Travel Case (love!!!). For those who want to see it in action you can see my natural hair state in this video. This really makes a huge difference!
ghd Paddle Brush ($35) – This is available in the gift set listed above and individually, I really love it. It's the perfect size and and weight. Love that it's sturdy and well made.
Dyson Supersonic Hair Dryer ($429)– Love this for a good blow out. This is smaller than the Airwrap which makes it easier to travel with. I've had mine since 2017 and still love it to this day.
Dyson Airwrap Styler ($599) – I have the original of this and think it's the best of the best. So many options with the attachments, easy to use, however if you don't really curl your hair, opt for the Supersonic.
T3 AirLuxe Hair Dryer ($199.99) or Afar Lightweight Hair Dryer ($179.99) – While I think the Dyson is the best of the best, I understand it's not in everyone's budget. T3 also makes great tools (both of these are under $200). I've gifted these to friends and it definitely has a WOW factor.
ghd Platinum+ Styler in action:
Shampoo + Conditioner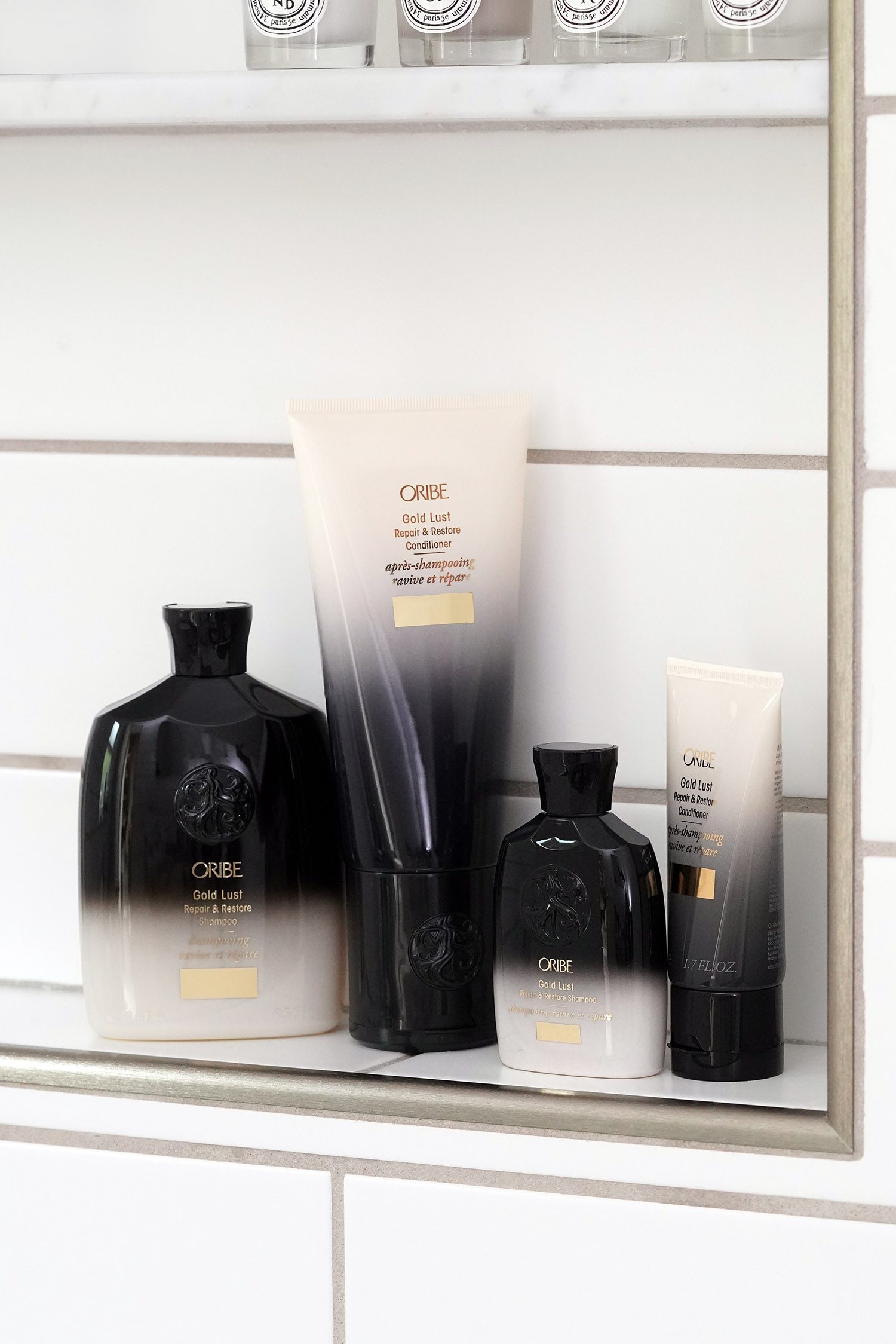 I rotate frequently with hair care as there are so many great formulas out these days. My top 4 brands from Sephora include Oribe, Olaplex, Kerastase and Briogeo. There are different formulas for different hair types and needs. These are my most repurchased formulas:
Hair Masks
I have to admit I've been neglecting hair masks this year but I started using them again and noticed a world of difference in smoothness and shine. These are my favorites
Heat Protectant/Leave In/Primers
Since I use heat tools on a regular basis a leave in conditioner, primer or heat protectant is essential. There are tons of options and I know it can get overwhelming on which one to use and when. Here are my favorites and when I use them (a lot of these are versatile):
For flat irons or curling tools:
For blow dryer heat:
Prep and Condition/Detangle:
Hair Styling
Dry Shampoo and Texturizers and Volume
Hold/Hair Spray
Added Shine
Accessories
I hope you found this roundup helpful! I know there's a lot I covered but I hope that having it split by category helps you navigate which products to shop by need. If you need any other hair care recommendations let me know in the comments!
Shop the Post

Great Hair Tools

Great Gift Sets