Best overall product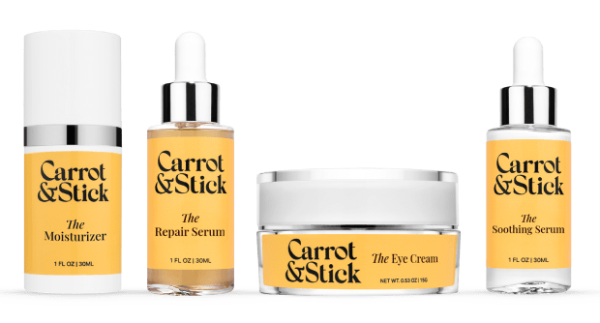 There's no need to compromise on effectiveness and safety when it comes to skincare. Years ago consumers often had to choose between naturally derived skincare brands that were deemed safe but not always powerful, or synthetically made skincare that was effective but could often raise health and environmental concerns. The new skincare brand Carrot & Stick bridges that gap, offering the best of both worlds
Carrot & Stick takes a tough love approach to skincare. Its products blend the power of plants with science to deliver straightforward, effective skincare.
The collection covers all the basic skincare needs with a moisturizer, serum, face wash, brightening pads and targeted serums to address various skincare concerns. Carrot & Stick products all rely on naturally sourced ingredients such as jojoba seed oil, hyaluronic acid and vitamin E. What is equally important is what doesn't go inside the formulas. The brand skips harmful chemicals commonly found in skincare products.
The company is also environmentally conscious, and is committed to eliminating known irritants and pollutants that can compromise skin health and contaminate the environment. The packaging is streamlined to help cut down on waste.
READ REVIEW