Hello, lovely creatures! Today I'm sharing some alien festival fashion wear with you! Star Trek, Mars Attacks and all other space-related things are my favorites! Hot Topic was kind enough to send me this shirt. You can see this outfit in action on my Instagram!
Festival Makeup I'm Wearing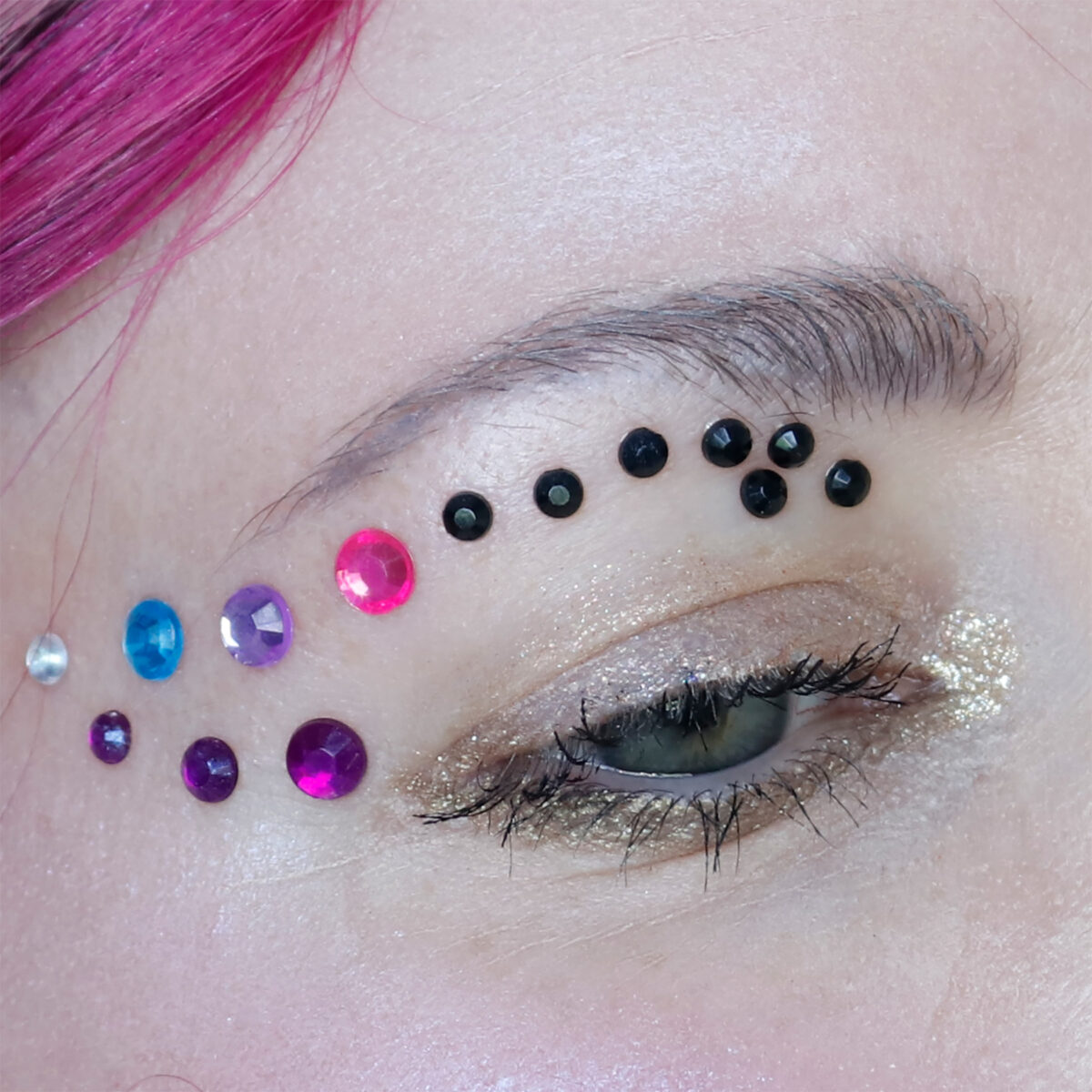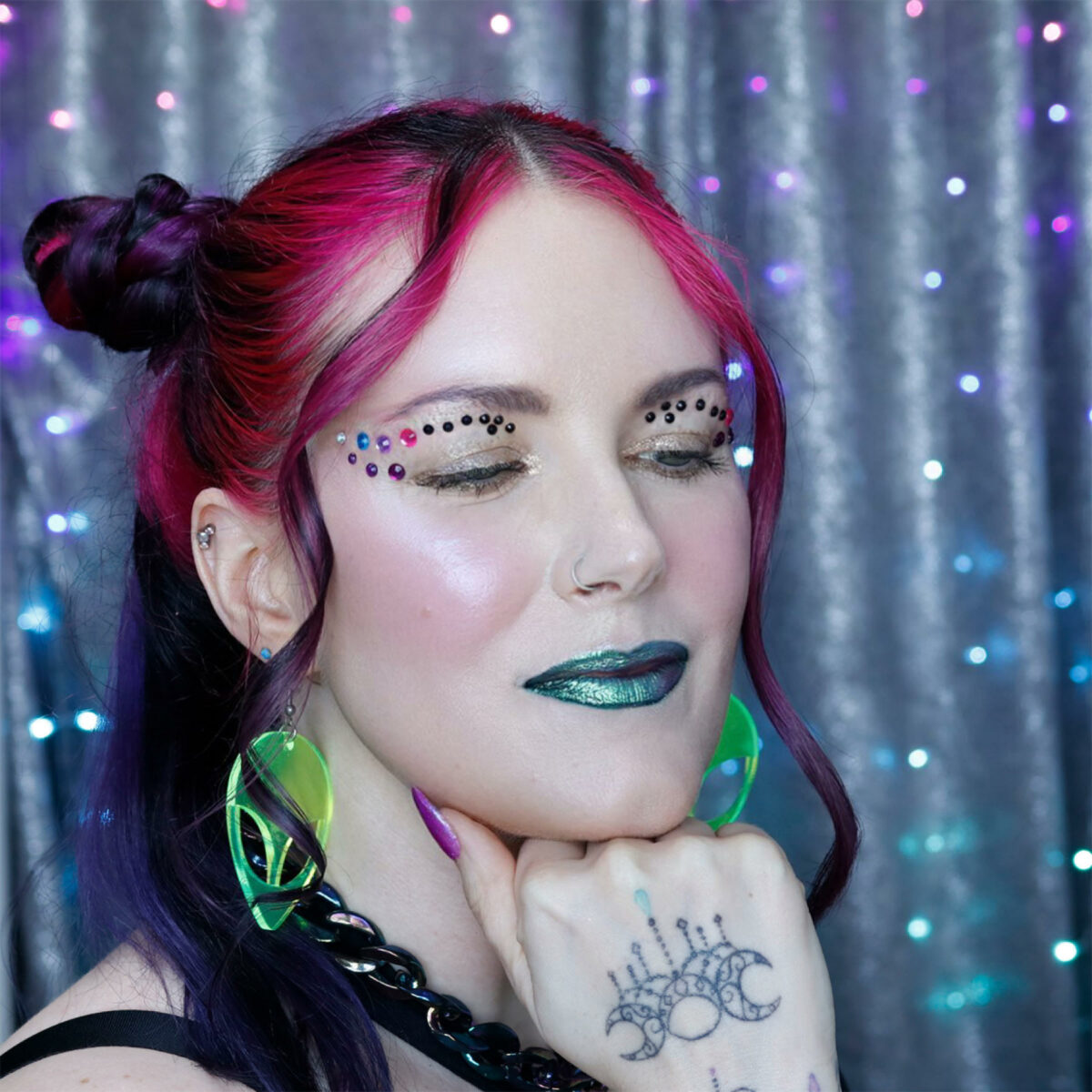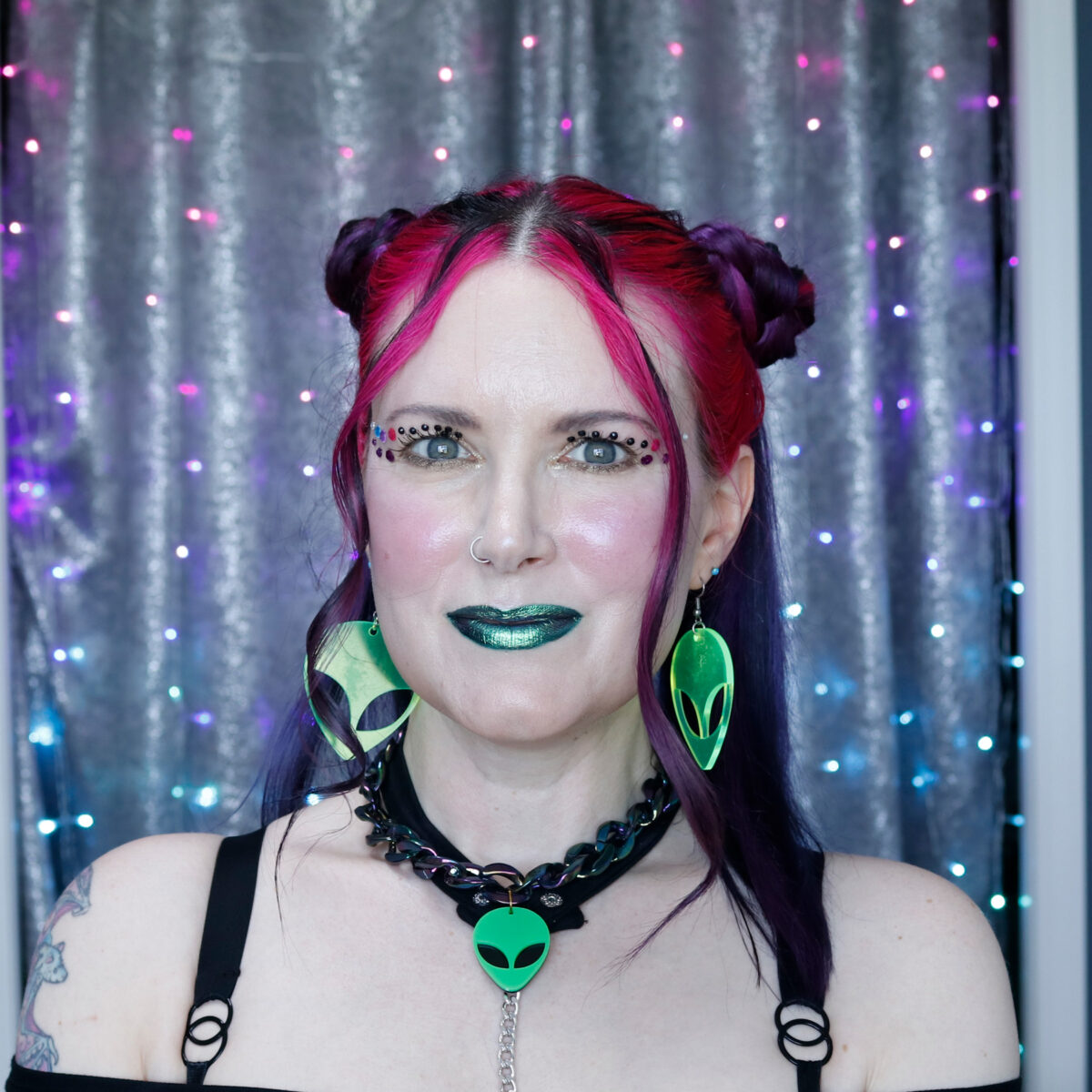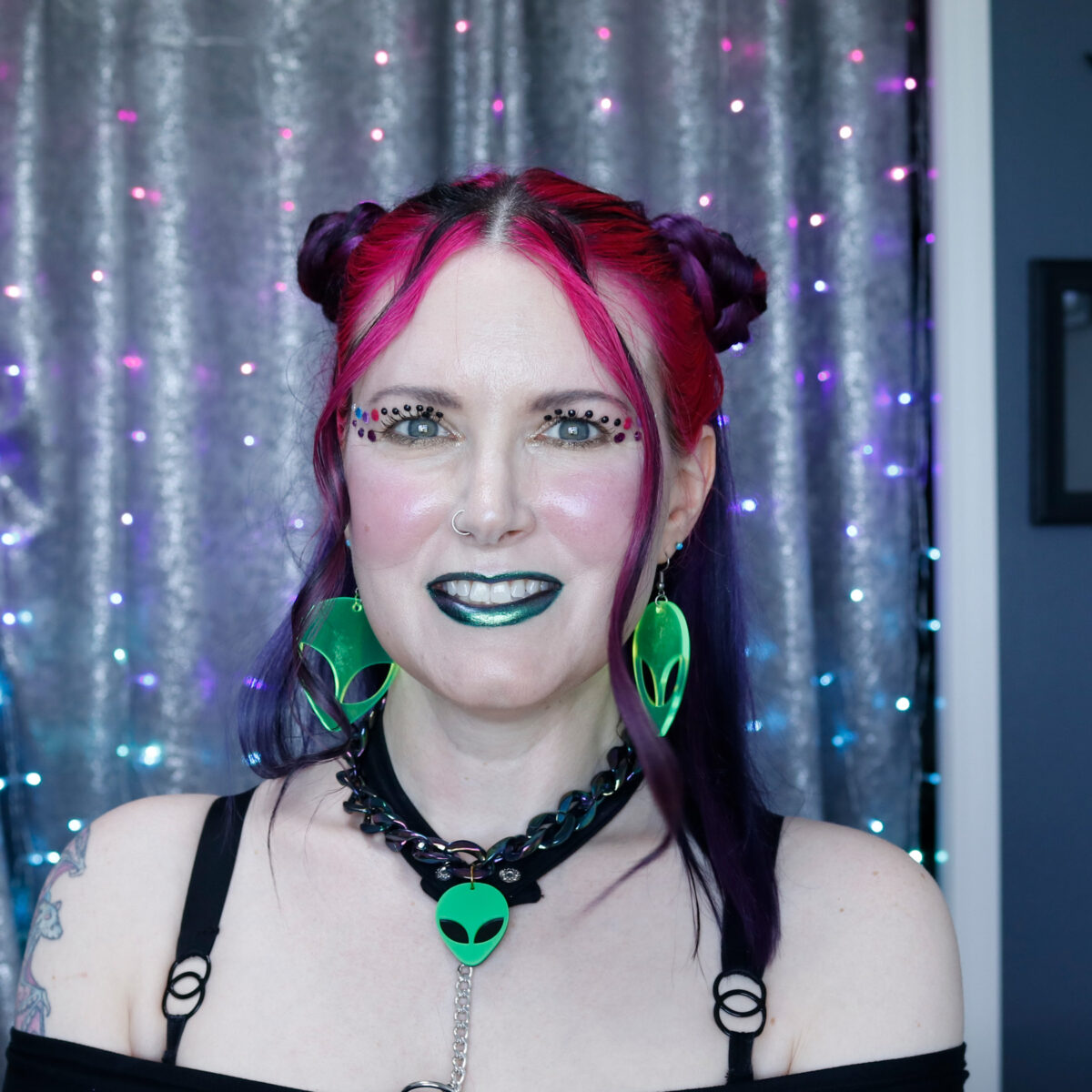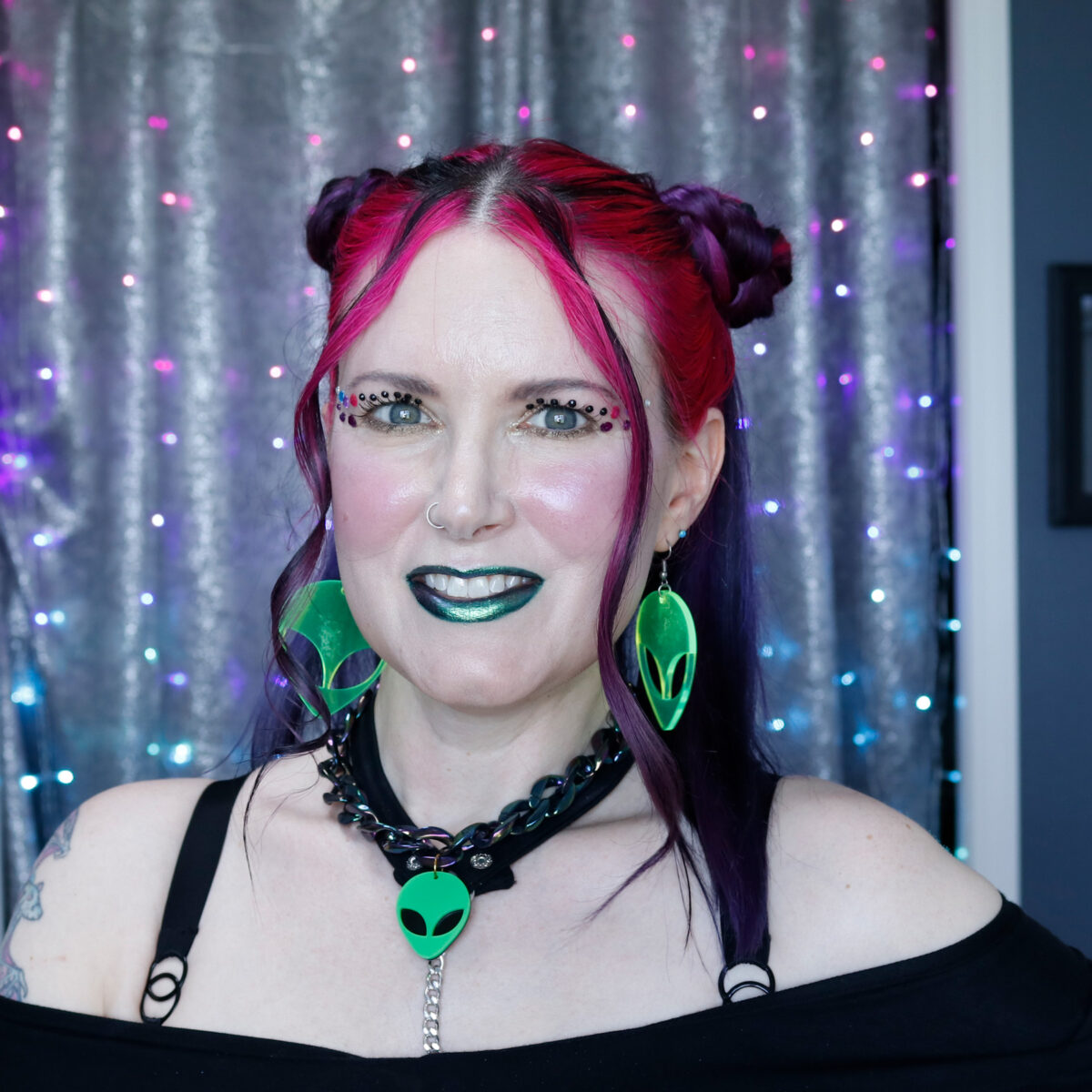 BROWS
Nyx Cool Ash Brown Thickening Brow Gel
EYES
Urban Decay Eden Eyeshadow Primers
Self-adhesive face gems
Half-Magic Lil' Beast – lid
Urban Decay Reflect 24/7 pencil (d/c try Stash) – lower lash line
Half-Magic A.S.M.R. – inner corner
Eyeko Mascara Eyeko Eyeko Mascara
FACE
Wet n' Wild Impossible Primer – forehead and nose
Wet n' Wild Glass Correct Primer – everywhere else
Danessa Myricks Yummy Skin Blurring Balm Powder in Shade 1
Beautyblender Bounce skin tint in shade 1
*Silk Naturals Phaedra cream blush
Half-Magic Spiritually Complex blush
Copacetic Water Rabbit highlighter
Patrick Ta Major Sculpt Crème Contour & Powder Bronzer Duo in She's Statuesque
Silk Naturals Melding Powder in Light
LIPS
KVD Lemmy pencil
Melt Muse liquid lipstick
Karla Chill loose Eyeshadow
*denotes PR
I should do this more often. I created a Bisexual pride festival face gems look. The self-adhesive gems can be great fun.
For my festival hair, I channeled…